Fat Cats Cafe is one of the most charming cafes or restaurants you will ever visit! This rustic diamond has been attracting not only locals but a variety of California visitors and travelers from all over for over a quarter of a century. Located in a beautiful little beach getaway (Avila Beach, Port San Luis) near San Luis Obispo it has everything you can ask for. A reputation for its Ocean views and great service are the reasons customers come to Fat Cats but award winning meals are the reason they return. The name came from a big black-and-yellow cat that adopted the restaurant in its beginnings. The cat keeps returning, and so does loyal patrons and visitors.
Breakfast Menu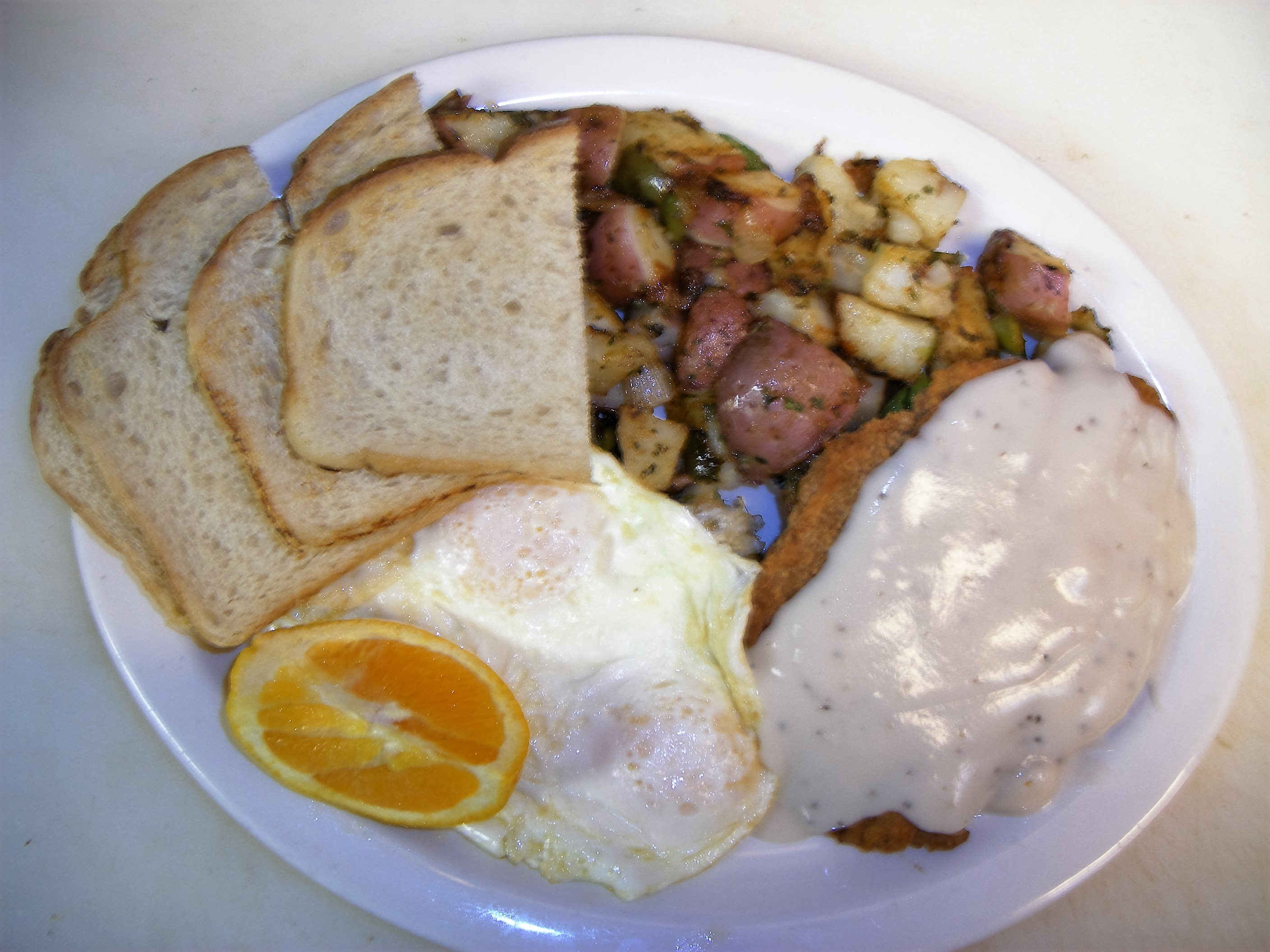 Breakfast
Early Bird Special

Diablo Special

One farm fresh egg prepared the way you like it, two fluffy pancakes and two crisp strips of honey bacon.

The Mini

One egg any style, choice of potatoes and one slice of toast.

Buttermilk Pancakes

Served with plenty of butter and warm maple syrup.

Blueberry Pancakes

Full Stack

$9.50

Short Stack

$8.75

A fluffy golden brown stack of pancakes loaded with sweet blueberries and served with butter and warm maple syrup.

Banana Granola and Coconut Pancakes

A real treat! Served with plenty of butter and warm maple syrup.

Breakfast

Fat Cat's French Toast

Texas toast dipped in eggs with vanilla, cinnamon, brown sugar and butter.

Topped with powdered sugar.

Cinnamon Rolls

Regular

$4.50

With Cream Cheese

$5.50

Biscuits and Gravy

Why not add Seasonal Fresh Fruit

Fat Cat's Benedicts

Served on sour dough toast with choice of Ham, Lobster or Crab

With two eggs your way topped with our own hollandaise sauce.

Served with choice of hash browns, home fries, cottage cheese, tomato slice or rice pilaf.

Avila Benedict

Portabello mushroom caps, fresh spinach, crab cakes and eggs cooked your way topped with our hollandaise sauce.

Huevos Rancheros

With homemade Ranchero Sauce on a crispy corn tortilla. Served with Rice and Beans

Basic Breakfast

Basic Breakfast comes with two eggs cooked your way. With your choice of hash browns, home fries, cottage cheese, tomato slices or pilaf.

Also your choice of toast, white, whole wheat, rye, sour dough or english muffin.

Bacon and Eggs

Chicken Fried Steak and Eggs

Linguicia and Eggs

Ham and Eggs

Sausage Patties and Eggs

Omelettes

All of our omelettes are made with three extra large farm fresh eggs and served with jack, cheddar cheese or both!

Your choice of our potatoes, rice pilaf, tomato slices or cottage cheese and toast (white, wheat, rye, sourdough or an English Muffin)

Seafood Omelette

Crab and Shrimp with swiss cheese.

Denver

The classic ham, green pepper and onion combination.

Avocado and Bacon

Chile Verde

California Veggie

Avocado, Tomtoe and Onions

Build Your Own Omelette

Start with three eggs $10.95

With your choice of cheese Jack, Chedder, American or Swiss

Add Fresh Vegetables $1.00 each

Broccoli, Zucchini, Tomato, Onion, Spinach, Mushrooms & Bell Pepper

Other Options add $2.00

Avocado, Sausage, Bacon, Ham, Linguicia, Ortega Chilies, Crab or Shrimp
Desserts
Save room for our homemade desserts.
Old Fashioned Strawberry Shortcake

Topped with ice cream or course.

Maple Pecan Pie

Decadently Chocolate Dipped Cheesecake

Bomb Bread Pudding

ICE Cream Chocolate Cake

Delectable Homemade Dessert

A graham cracker crust, cream cheese filling and boysenberry topping.
Lunch Menu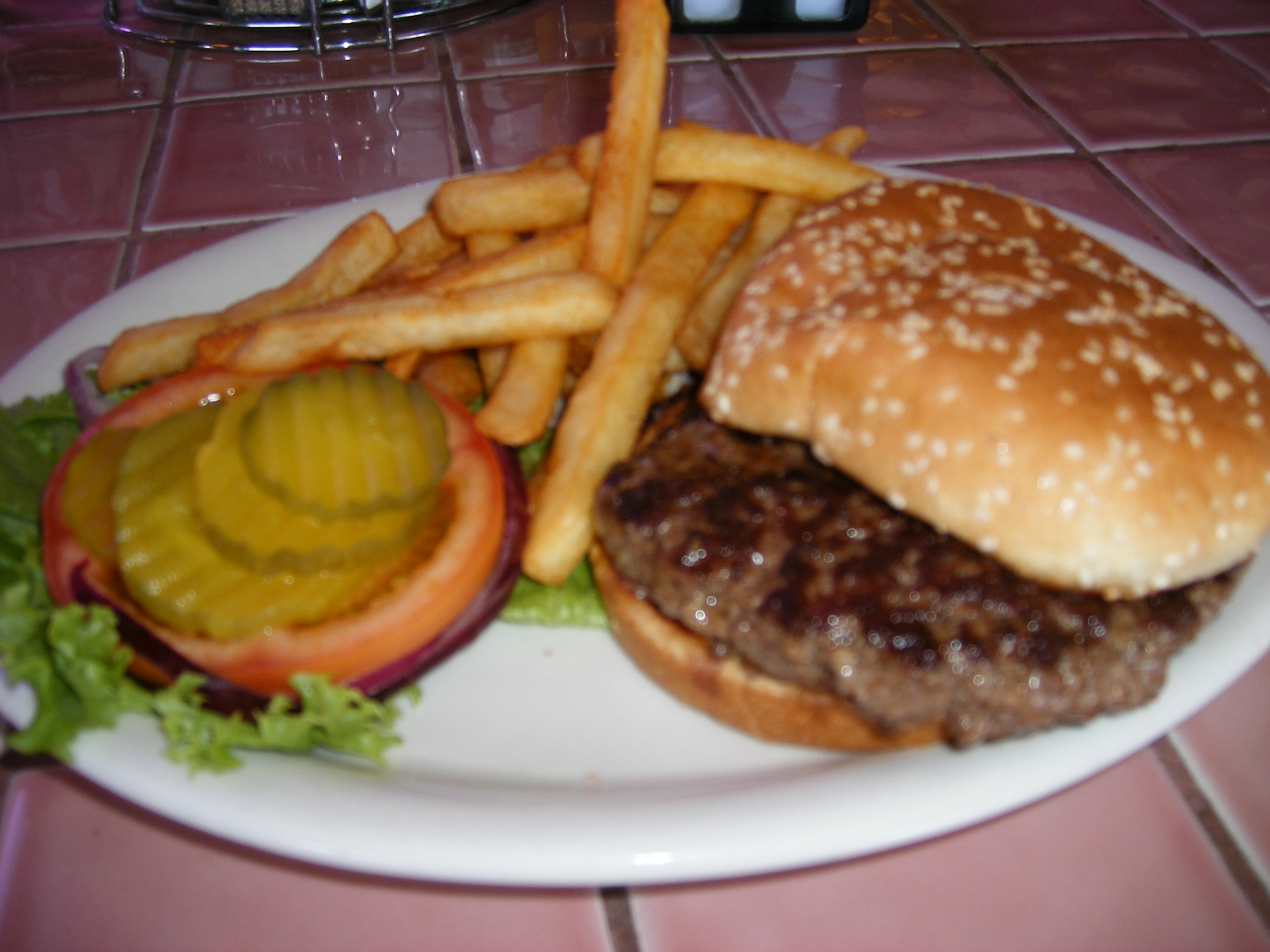 Lunch
South of the Border

Served with tortillas our Homemade Rice and Beans

Chile Verde

Quality pork meat in a spectaculary spicy green sauce.

Tacos

Fish

$15.95

Ahi

$15.95

Shrimp

$14.95

Served with crispy cabbage, soft or crispy corn tortillas and salsa

Seafood

Our Seafood is lightly breaded, gently deep fried and served with your choice of fries, salad, cottage cheese, cole slaw, rice pilaf or a Cup of Clam Chowder.

Calamari Steaks

Succulent Ocean Scallops

Fish

Oysters

Clams

Tubes & Tentacles

Crab Cakes

Large Gulf Prawns

Fat Cat's Fisherman's Platter

Jumbo Prawns, succulent scallops, cod, oysters, clam strips, squid and calamari.

Sandwich Board

All Fat Cat sandwiches are served with your choice of fries, cottage cheese and tomato slices, cole slaw or rice pilaf.

Double Decker Crab Club Sandwich

Crab, bacon, lettuce and tomato.

Shrimp Po Boy

Beer battered shrimp, cole slaw overflowing on ciabatta bread.

Seafood Philly

Linguica or Steak Sandwich

Sauteed onions, green and red bell peppers smoothered in Jack cheese and served on a ciabatta bread.

Deep Fried or Grilled Fish Sandwich

Open Faced Crab or Lobster Sandwich

Lobster or crab mixed with purple onions. Lightly toasted on sourdough and topped with tomato and melted cheese.

BLT

Thich bacon, lettuce, fresh tomatoes and mayonnaise on your choice of bread.

Club Sandwich

A classic double decker favorite stacked with turkey, thick bacon, lettuce and tomato.

Grilled Hawaiian Chicken Breast Sandwich

Covered with terriyaki sauce topped with pineapple.

Served on an onion garlic roll.

Albacore Tuna Sandwich

The finest dolphin safe white albacore tune with a generous mixture or sprouts, mushrooms, spinach, avocado, lettuce, celery and tomato. On your choice of bread.

Nathan's World Famous Hot Dog

Fat Cats Burgers

Our burgers are all large handmade Angus Burgers.

All burgers come with lettuce, tomatos, onions, pickles, and mayonnaise.

They are served with your choice of fries, fruit or cole slaw.

Add Ortega Chilies, mushrooms or avocado for $1.00

Basic Burger

Patty Melt

Chili Size

Western Burger

Bacon, cheddar cheese, BBQ sauce, mayo, and an onion ring.

California Burger

Bacon, avocado, ortega chilies and mayo.

Avila burger

Bacon, avocado, cheddar cheese, BBQ sauce and mayo.

Garden Burger
.
Dinner Menu
Dinner
Dinner Entrees

Served starting at 4pm

Includes soup or salad and veggies. Choice of Baked Potato, Rice Pilaf or French Fries

Stuffed Shrimp

Large shrimp, stuffed with crab cake, wrapped in bacon and topped with chipotle hollandaise.

Sand Dabs

Breaded and lightly grilled in butter.

Skewered Shrimp

Large skewered shrimp, pineapple and bell peppers, covered with our teriyaki sauce.

Seafood Pasta

Sauteed shrimp. squid, cod, scallops, organic olive oil, basil, garlic, a dash or red wine and parmesan.

Soup or Salad only.

Sauteed Shrimp and Scallops

With butter, garlic, mushrooms, green onions and white wine, finished with creamy alfredo sauce.

Coco Shrimp

Served with orange wedge, pineapple, guacamole and sweet chili sauce.

Charbroiled From the Grill

Includes Soup or Salad and Veggies Choice of Baked Potato, Rice Pilaf or French Fries.

Salmon

Ahi Tuna

Seared sushi grade Ahi tuna surrounded with pineapple and lightly drizzled with sesame soy sauce and lime juice.

Cod

Flank Steak
Starters, Soups and Salads
Starters

Homemade Onion Rings

Sauteed Mushrooms

Squid Tubes and Tentacles

Nachos

Crab or Shrimp Cocktail

Guacamole and Chips

Coconut Shrimp

Lobster Baked Potato

Hot Wings

Chicken Strips

Steamers

In white wine garlic butter with fresh herbs and garlic bread.

Chili Fries

Fries and Gravy

Fried Green Beans

Crab Cakes

Soups

Clam Chowder

Cup

$5.95

Bowl

$7.95

Sourdough Bread Bowl

$9.95

Our Homemade Clam Chowder

Chili Beans

Our homemade Pinto Chili Beans

Salads

Fresh Mixed Dinner Salad

Cobb Salad

Turkey, avocado, tomato, hard boiled egg, onions and blue cheese crumbles.

Chef Salad

Turkey, ham, broccoli, cauliflower, zucchini, tomato, beets, cheese, onions and hard boiled eggs.

Louies

Choose from Ahi, Shrimp or Crab

Caesar Salad

Seasoned croutons and fresh romaine lettuce tossed in our own Caesar dressions and topped with delicious Parmesan Cheese.

Add Grilled Chicken or Crab for $5.95

Taco Salad

A crispy tortilla served with rice and beans, cheese, salsa, sour cream, avocado, tortilla strips and chicken strips.